As Seen On HBO's Hit TV Show: EUPHORIA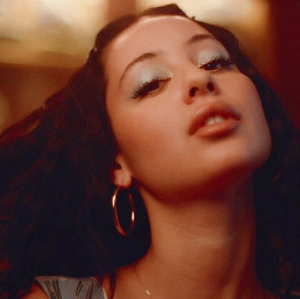 The show that took the makeup industry by storm… Euphoria! 
HBO's hottest show of the Summer captivated viewers with its gritty storyline, beautiful cinematography, and shook the beauty industry to its core with its stunning makeup looks. And in case you didn't recognize the lashes…. Yes indeed, those were HOL. (Excuse us while we scream!) 
Makeup artist, Doniella Davy and Kirsten Coleman were the visionaries behind all the amazing makeup we saw on the show. Their use of glitter, graphic liner, and color inspired everyone to jump outside their comfort zone and create looks based on the Euphoria cast members in the show. 
The unique looks on the show covered all ranges of "makeup skill" expertise. From minimal shadow, using a swipe of green across the lids, to extreme liner and rhinestone designs…. A stunning variation that strayed from the usual natural conventional makeup looks seen with most teen shows. 
See what lash styles were used on your favorite looks! 
Cherry Bomb 
@alexademie 
Luna Luxe Lashes - $14
Who doesn't love a classic, adolescent favorite - cherries! We remember having cherry jewelry, cherry print clothes, cherry print everything! We love how the show brought back a nostalgic 2000's trend that viewers could relate to. The wing liner and Luna Luxe lashes are a go-to look for many young girls and the cherry touch was pure genius. 
Chained Love
@alexademie  
Iconic Lite - $12 
This look is so whimsical and soft, Iconic Lite is the perfect lash to add even more of a dream like appearance. The beauty of this look is in the simplicity yet intricacy of it - all over wash of baby blue on the lids, glossy lips, and the detailed chain above her lash line is just an exquisite masterpiece. 
Rhinestone Relapse
Noir Fairy Lite - $12 
We can all thank Euphoria for making rhinestones a staple in our everyday makeup routines. Not just appropriate for costumes and evening wear anymore, rhinestones have secured their spot in the beauty world since Davy and Coleman showcased the various ways to rock them. Noir Fairy Lite Lashes were used for this favorite look and the side profile beautifully flashes its three dimensional layers. 
Holdin' It Down! 
Midnight Luxe - $14 
Since rhinestones played a huge role in the makeup, our award winning HOL clear lash adhesive was able to keep every stone in place. With its one of a kind formulation, its ability to withstand long hours on set in addition to extreme weather conditions, made it ideal for filming.
Let us know your favorite character on the show along with your favorite look in the comments below!