Celebrate International Women's Day with #BreaktheBias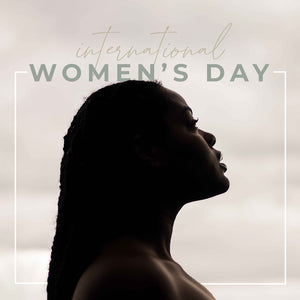 HAPPY INTERNATIONAL WOMEN'S MONTH! 

International Women's Day is March 8th, but we think it deserves an entire month!

It's a time to acknowledge women's achievements, fight for equality, and a world free of bias.

House of Lashes is a female-founded & majority led company that is proud to support and empower the advancement of women in the workforce & beyond. We invest time and energy into bettering our community of women, so we are able to reach the goals we set for ourselves professionally and personally. 

The female spirit is powerful and it's up to us to keep that passion as a driving force in everything we set our minds to! 

Although there is still work that needs to be done in the fight for women's equality rights, let's not forget how far we have come in the course of history with some major advances not too long ago. 
Break the Bias 
How do we #BreakTheBias? That's the question we are all pondering this month. 

Here are some ways to help raise awareness and show your support to the movement: 
-We will maintain a gender neutral mindset 

-We will challenge gender stereotypes and discrimination 

-We will call out gender assumptions 

-We will celebrate women's achievements 

-We will forge positive visibility for women 
For more information and resources, visit https://www.internationalwomensday.com/

We applaud all the women making a difference in the world...and making it look easy, cheers to YOU!

Love,
House of Lashes