Empowerment - It's One of Our Core Values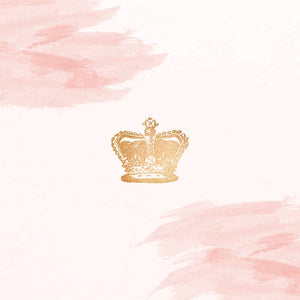 Who runs the world? Girls! 
The Beyonce hit has quickly become an anthem for young girls and women all over the world. As catchy as the tune may be, the meaning behind it is what resonates so well with all of us. 
Powerful, unstoppable, fierce, smart, brave….. The list goes on and on but you get the idea. Women are taking the lead and not holding anything back and empowering others to do the same. 
What Empowerment Means to Us
House of Lashes was founded by a woman who wanted to see more from lash companies. Drugstore lashes didn't have the quality she was looking for and designer lashes had a price tag that was too high for the everyday girl. Where was the in-between?? This hole in the industry gave her a hunger to take matters into her own hands. After 5 years of research, House of Lashes was created with 10 signature lashes and has since then grown to over 30 lashes and accessories! 
When there was something missing she looked inward to find the solution. Confidence was the driving force behind this decision of hers. She knew that she had it in her to create something for people of ALL ages, ALL ethnicities and to be ALL gender inclusive. 
Not only did she have the confidence to start her own company but she wanted to create something that gave customers confidence while wearing the product. 
Full circle moment! 
Empowerment Through Lashes
Empowerment comes from feeling confident and knowing your worth. When you know what you have to offer, it is very easy to be selective and more intentional with what you invest your time in. House of Lashes False Eyelashes are created to help boost your confidence and make you feel like the best version of yourself. Makeup is a transformative tool that helps people enhance their features and show them to the world exactly how they want. Lashes take it one step further. 
Lashes are the final step in a makeup routine to pull the entire look together. It is truly amazing how lashes can add such a beautiful touch to one's face. Our lashes are designed to accentuate every eye shape so you are guaranteed to find one that best suits you. As natural or glam as you want to go, the range of density has everyone covered. There is definitely truth in when you feel positive about yourself you are able to work harder and give more of yourself to the task at hand. 
Lashes take your makeup to the next level and we hope you take that mentality into life. Whether it be a job interview, your wedding day, a first date, or simply looking in the mirror and loving what you see. We want lashes to bring you confidence in ways that transform you externally so you radiate internally. 
Creating a Culture of Empowerment
Not only do we hope to empower our customers, we hope to empower our employees and individuals in our community. Our founder focuses on team building, communication and community to create a resilient foundation for the company as a whole. 
As a team, we have taken yoga classes, self defense classes, workout sessions, obstacle courses, escape rooms and even indulged in spa days together. But more importantly we have donated our time to local food banks, have given makeovers to single homeless mothers, and collaborated with Keep a Breast foundation for Breast cancer awareness and prevention. We donate to animal shelters, Alopecia foundations, Wheel of Happiness, teen leadership foundations and always female entrepreneur foundations. We want to use our platform to bring awareness to organizations that we strongly believe in. This has benefited the organization in ways that go beyond our 9-5. 
Finding alternative ways to work and connect in new settings is so helpful when working in a creative environment and escaping the desk once in a while. 
We hope that wherever you are, wherever you go- House of Lashes is making you feel empowered!