What Self Care Means to Us!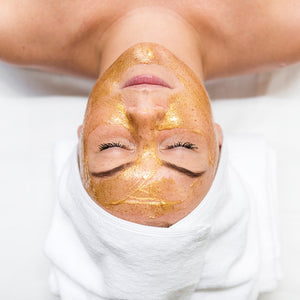 Life is a little different these days. Our new "normal" is spending most of our time indoors and keeping safe until further notice. That means a lot of time is now being spent with the most important person in our lives - ourselves!
But… just because we don't have to leave the house, doesn't mean we should abandon our good habits! We still need to keep some semblance of routine and that includes caring for ourselves. 
With more time at home, we have an incredible opportunity to shift the focus inward and ensure we are creating an environment and lifestyle that supports a happy, healthy body and mind.
Get a glimpse of what we, at HOL, are doing to stay happy, healthy, safe, and positive! Here are the self care rituals some of our team members live by...
Naomi
Brand Marketing Lead 
"Sunday is my self care ritual, and I take it very seriously! Self care to me starts with skincare. First thing I do when I hop out of the shower is apply my Origins mud mask. I do this while my skin is damp, and my pores are open from the steam in the shower. I rinse off the mask after 15 minutes, and immediately go into my NuFace! 
It's never too early to start exercising your face muscles. When I use this device regularly, I notice that my face just over all looks firmer, and it really allows you to sharpen your cheekbones and jawline so you can look snatched. You must use your NuFace with a gel, I use a silver gel since it's great for my acne prone skin. 
After that, I rinse off the gel, and apply either a hyaluronic acid serum, or niacinamide and zinc serum, it really depends on what my skin needs that day. From there I take my jade roller and massage my face for a few minutes. Is it extra to do this after my NuFace? Absolutely. But that's what self care is all about, being extra about yourself, and giving yourself that extra love! 
After that, I apply my curology prescription which has been working great for me. It has little bit of retinol, azelaic acid, and niacinamide that all help to control my acne and hyperpigmentation. 
Then I finally finish it off with a moisturizer. I am currently using the La Roche Posay Double Repair. It's lightweight and does the job without making my face hot and sweaty. Plus it has probiotics that are not only great for your gut, but for your skin too! I highly recommend adding this to your skincare regimen." 
Kirra
Customer Support Manager 
"I love dedicating time to practice self-care! It's such an important practice to slow down and be able to refocus on yourself. I love taking at least 20 minutes out of my day to write down my thoughts and goals. I find myself thinking about too many things at once, so writing everything down allows me to collect my thoughts on a piece of paper. Also, adding a face mask during this time adds extra relaxation!" 
Emily 
Digital Marketing Coordinator 
"Self Care is something I hold near and dear to my heart. My personal definition of self care is anything that makes your heart sing. All encompassing of food, pampering yourself and doing things you normally feel guilty treating yourself to. 
Weekends are my sacred time when I bust out my robe and I basically live in that for the next couple days. I love to apply a deep conditioning hair mask while I organize my closet. Keep, toss and donate are the categories I like to sort things by. And in the process, I love finding pieces that I forgot I had and falling in love with them all over again. It's like shopping without spending more money right?? 
A huge aspect of self care for me is also treating myself to a delicious meal. I try and eat very healthy Monday - Friday, so when the weekend rolls around I can enjoy a big bowl of pasta guilt free!" 
It's important to remember to treat yourself and take care of yourself, especially during times like these. After all, you are the most important person in your life!
Whatever your definition of self care is, we hope it warms your heart and brings you endless joy in the process. Let's try and incorporate more self care into our daily routines!