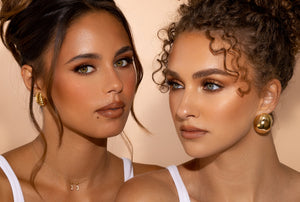 AWAKEN YOUR EYES 
Our first-ever multi-color fiber collection offers a unique blend of black, brown, and red wine tones to beautifully brighten the color of your eyes. Made on an invisible flex band for the most comfortable all-day wear.
Customer Reviews
Love these lashes they apply easily and look so natural ! I am obsessed with the small touch of brown in the lashes !
They are light, some lashes I've tried feel heavy on your lids- but these were light, they looked natural yet added the extra POP I'm looking for. Loved the color as well!