HOL-iday Gifting Exclusively HERE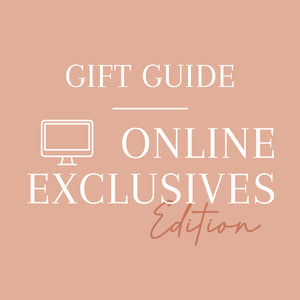 You have our permission to go all out this year! Show your loved ones you care with gifts that will make their eyes shine like never before. 
We've rounded up the ultimate guide to help you gift like a pro to every person in your life. 
For: Your Best Friend  
Price- $14 
They are always taking your lashes anyways, so let's give them a place to keep them organized! Our Lash Story Visionary holds up to 10 lashes with side compartments for lash glue and an applicator/ tweezers. Perfect for trips or getting ready together before girls nights.  
For: Mom 
Price- $12 each 
Lash styles that feel like your own, but better. Our Lite Collection styles are perfect for moms or wiser eyes as we like to call them because the lightweight band. Makes them super comfortable to wear morning til night or if you aren't used to wearing falsies. Help mom feel her absolute best with lashes she'll love. 
For: Co-Workers
Price- $15 
We love an eco conscious queen! An easy way to jumpstart a more sustainable approach to reusing and recycling bags. Carry it with you to the grocery store, the beach, or shopping. Your co workers will love your initiative for a greener planet! 
For: Yourself
Price - $36
Don't forget to show yourself some love this year! You deserve it and you'll love everything about this set. 
All styles were intentionally named to help brighten your mood and help you lead your day with a more positive outlook. Inspired to empower your morning routine one lash at a time. 
This 2022 holiday season is going to be a hit with these all-star gifting options!