Why You'll Love The Mystery Grab Bag
You will be pleasantly surprised
Our lashes will flatter all eye shapes
Amazing deals on 5 lashes
Why Lash Lovers Love the Mystery Grab Bag
All 5 sets are BEAUTIFUL! They feel great and look great! I was so excited to get them!
- Alexis
As if i didn't love HOL enough, these lashes are to die for. Thank you guys you people are the real MVP.
- Eefa
I loved all of the styles I got and can't wait to order another bag soon! This is a great way to try out the brand.
- Natalie
Be Pleasantly Surprised
5 lashes at a discounted price
Our most tried and true styles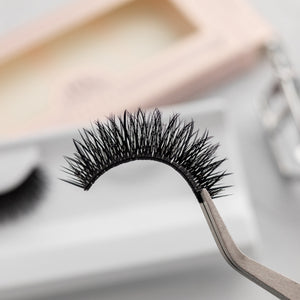 Lashes made for you
At House of Lashes, We Believe Inspiring and empowering people regardless of age, race or gender to feel beautiful with lashes that not only compliment their diverse eye shapes, but their unique personalities, too
@houseoflashes
Do it for the gram! Tag us for a chance to be featured on IG! #lashlikeaboss